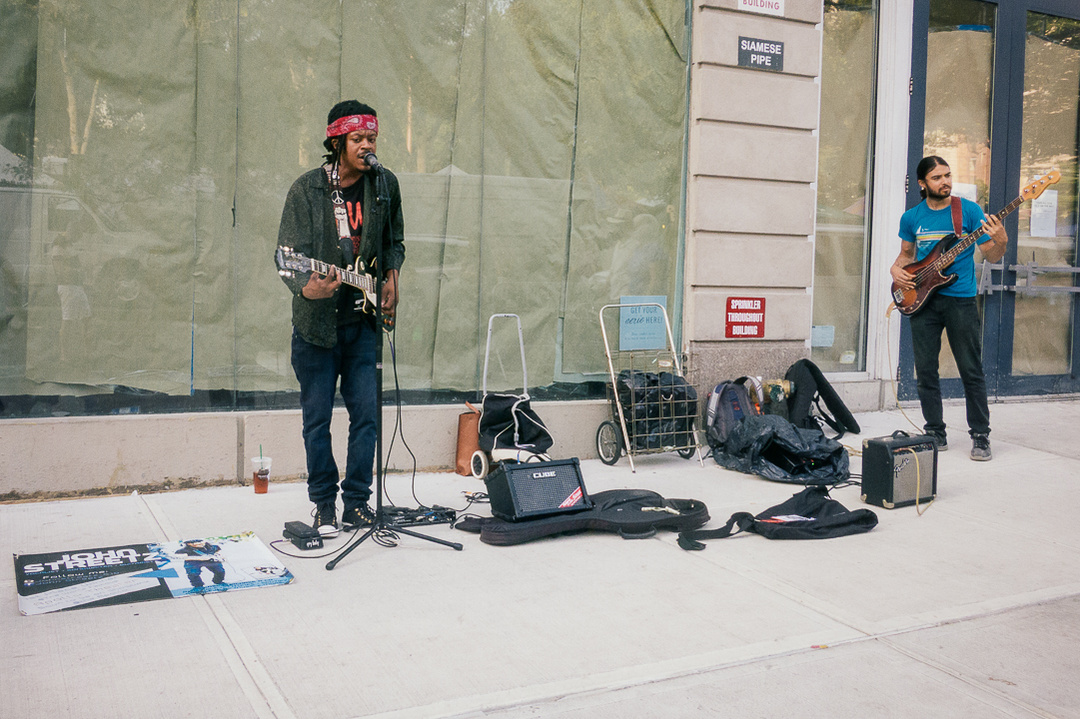 A constant complaint that I hear often and have been guilty of making as well (in the past), is that there are no good artists out there. If all you do is listen to the radio, then you should expect to hear the same music played all day until you turn it off. This is probably the worst way to be introduced to new artists. If you happen to live in NYC, you can seek out new music by going to the venues (that are still open) that have musicians/singers performing almost every night.
You can also stumble upon one playing in a train station or on a street corner during a random walk through Union Square. I absolutely love guitars and was watching John Streetz perform for a little while before deciding to snap a picture. So when I got home, I did a little Google search and found his music and that he won Amateur Night at the Apollo Theater in March of 2017. I highly recommend checking him out online and if you happen to walk past him and his bass player getting down, stick around and enjoy the music. You will not be disappointed.
There are new artists out there but you have to seek them out. Don't let the radio dictate who or what you listen to. Support good artists!